Down the Rabbit Hole "Brave Alice"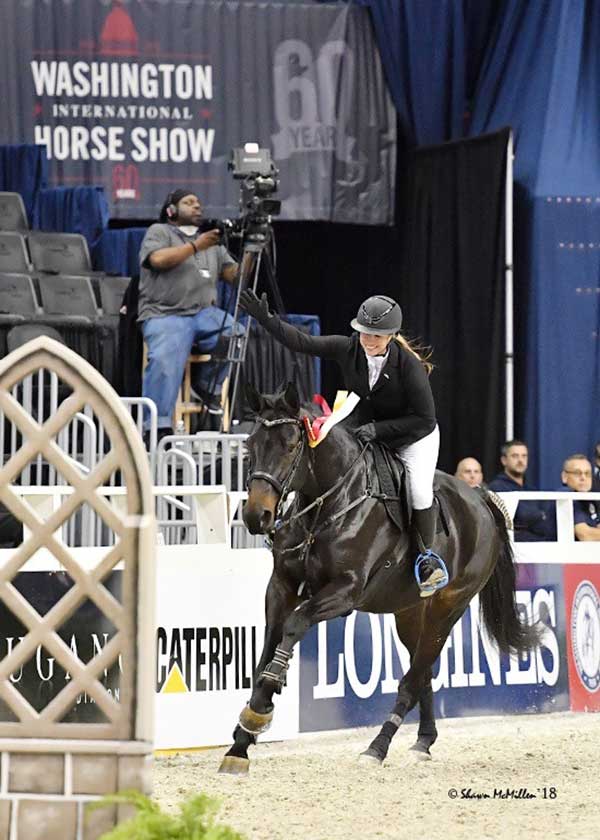 Down The Rabbit Hole (aka "Brave" Alice) is a horse of a lifetime. Purchased by Morgan Feelgood Farm's owner from Windsor Farm Sales as a 3-year-old, Alice has proven time and again that horses go above and beyond for their riders.
Alice and Morgan were both green, and worked up the levels together giving each other confidence to reach greater heights and travel to new places. Alice has a lifelong place at Feelgood Farm and will be stepping down from the bigger jumps this year to try some National Hunter Derbies. Alice has won multiple High Adult Classics and competed in the Highs and a/o's throughout her career.
Alice has won more prize money than any other horse to date for Morgan Her most recent success was second in the High Adults only losing the win by 2/10's of a second at Washington International Horse Show.